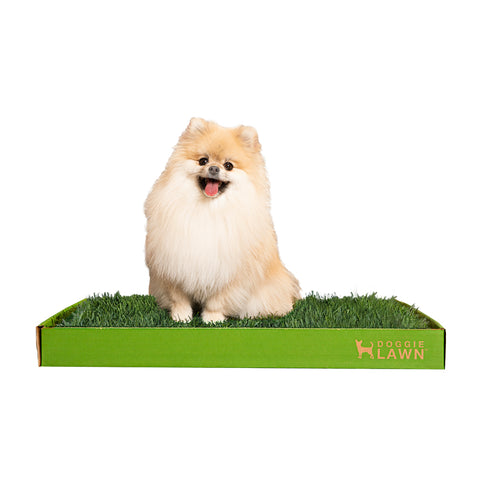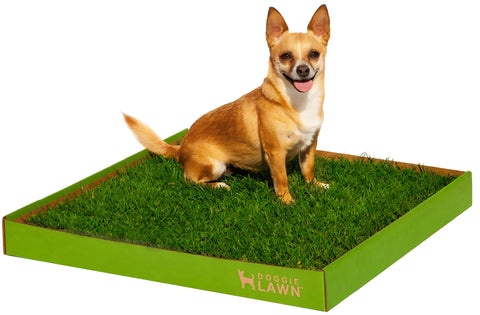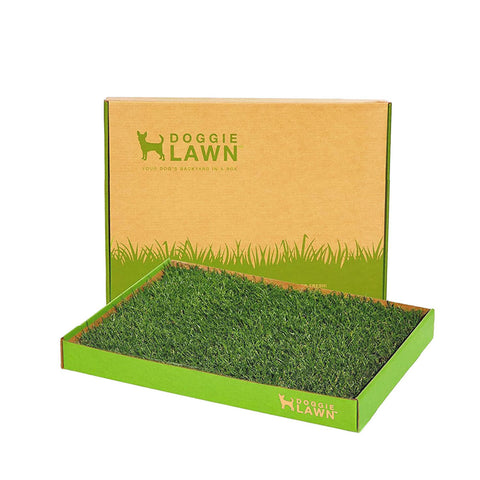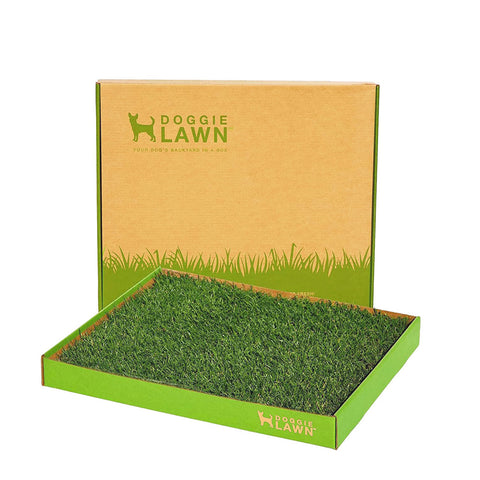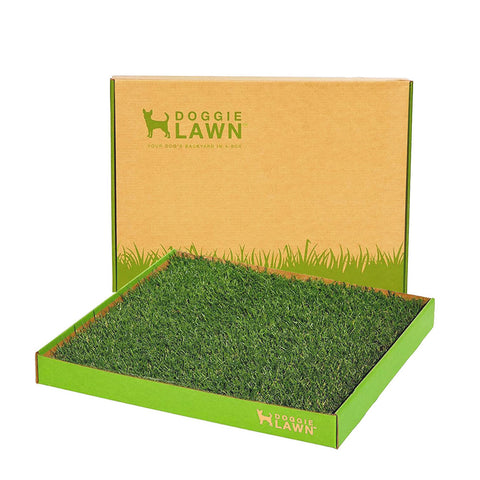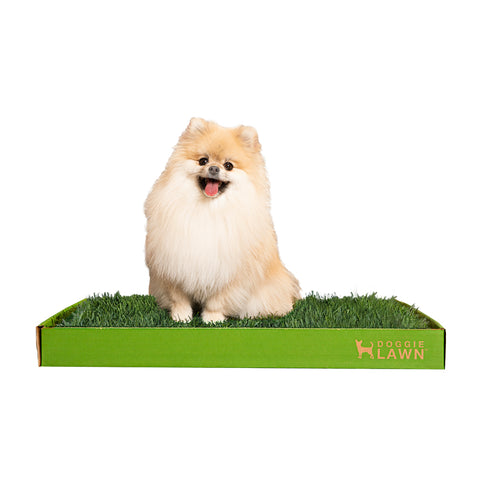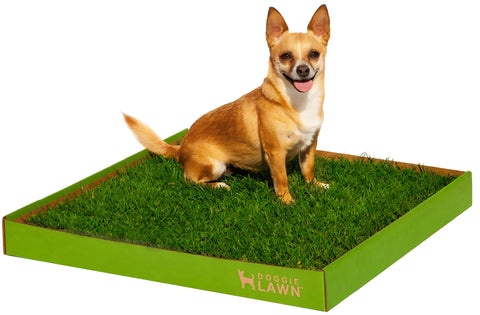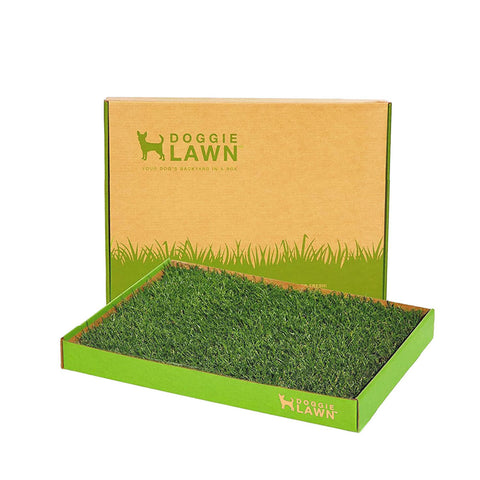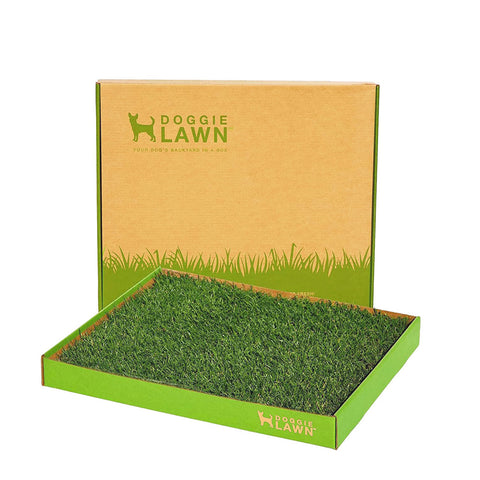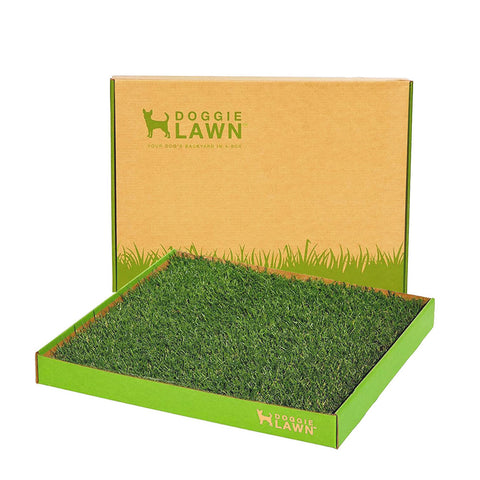 DoggieLawn is a real grass pee pad, hydroponically grown on a sunny farm in California. The hydroponic grass box for dogs helps minimize odor and allows for easy, hassle free clean up. With DoggieLawn's fresh potty grass, you get the satisfaction of knowing your dog can "go" when they want--day or night, rain or shine. 
See below for size recommendations based on your dog's weight. Purchase this disposable grass potty for your dog today.
free shipping!
Description
Standard DoggieLawn: 24 x 16 inches. Ideal for dogs under 15 lbs.
Medium DoggieLawn: 24 x 20 inches. Ideal for dogs 10-30 lbs.
Large DoggieLawn: 24 x 24 inches. Ideal for dogs 20-50 lbs.
DoggieLawn FAQ's
How do I know which subscription is best for me and my furry friend?
You can always give us a call for help determining the best plan for you and your furry friend. We make suggestions based on your dog's general weight, age and anticipated frequency of use. You can also switch or cancel your subscription at anytime.
When do I change the grass?
You'll know it's time to change the grass when your dog starts peeing on the edge of the lawn. That means the grass is too saturated with their own scent and they're looking for a fresh spot to "go!"
Do I need to water the lawn?
We suggest you only water the Doggielawn as needed because most dogs don't like walking on wet grass! If your dog does not mind or you live in a hotter climate, a little watering will extend the life of the lawn.
Can my male dog use this?
Absolutely! As far as male dogs go, we find that they still squat when they pee, and really only lift their leg when they are marking territory. However, as we know, there are always exceptions! If you have a leg lifter, you can put something in the middle of the potty like a fire hydrant pee post to give him something to aim for!