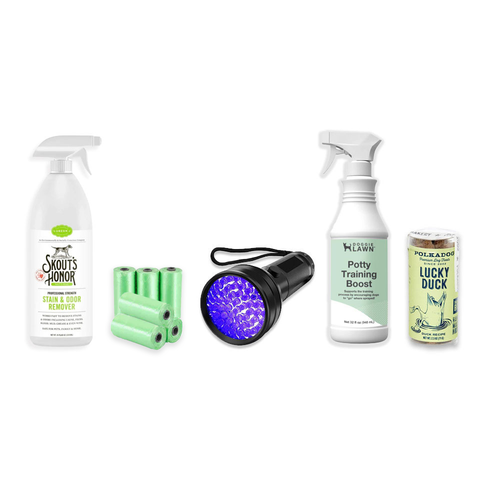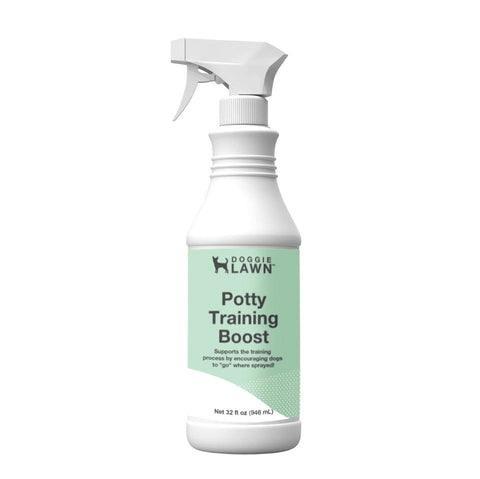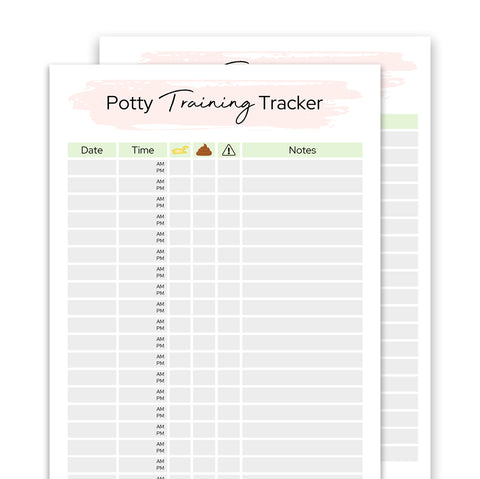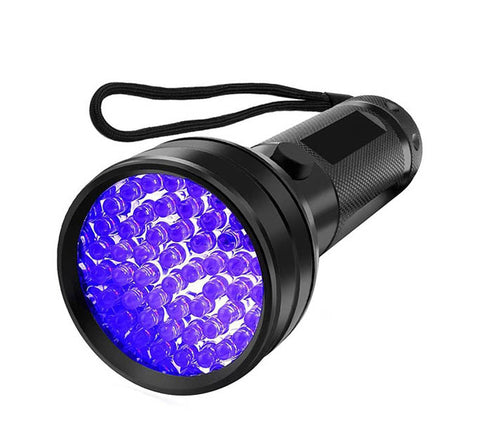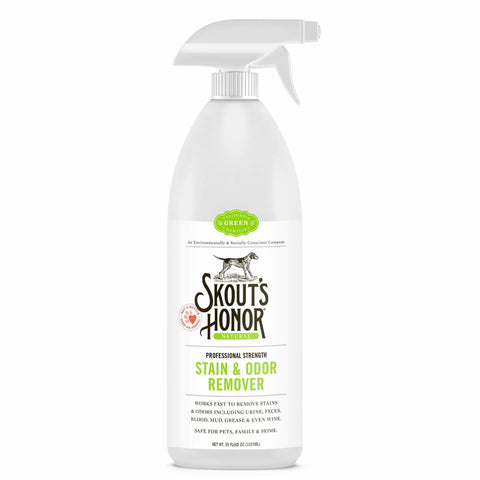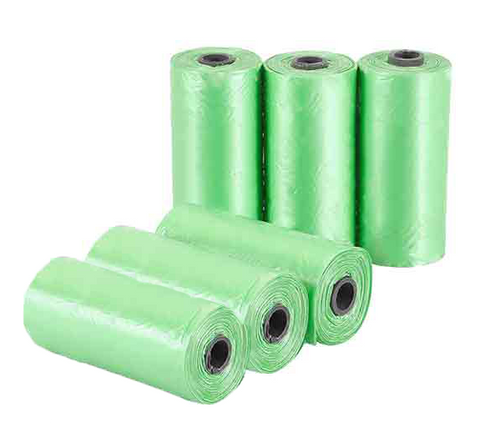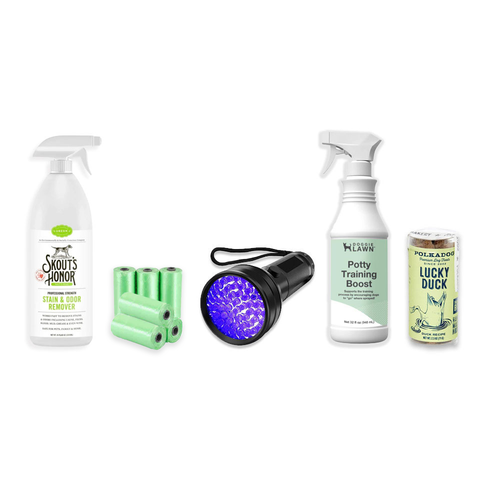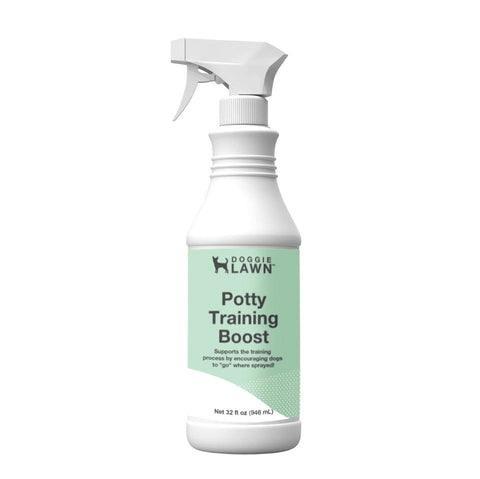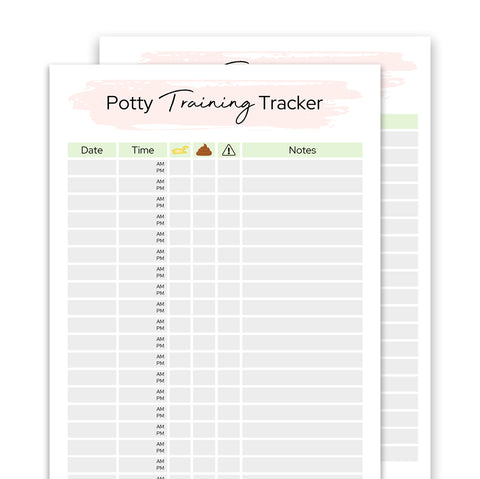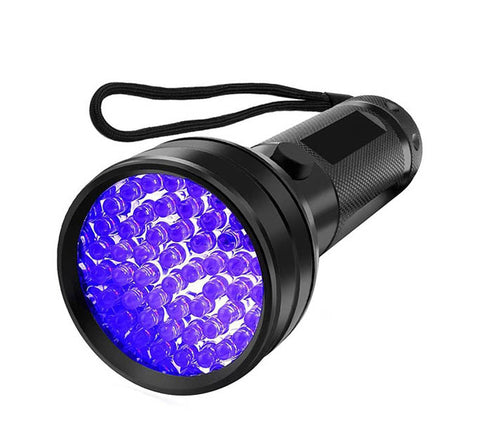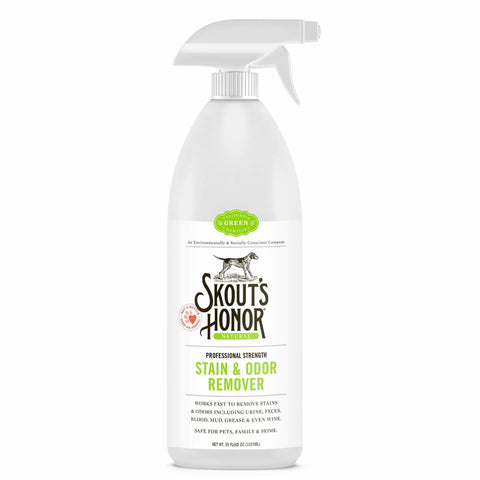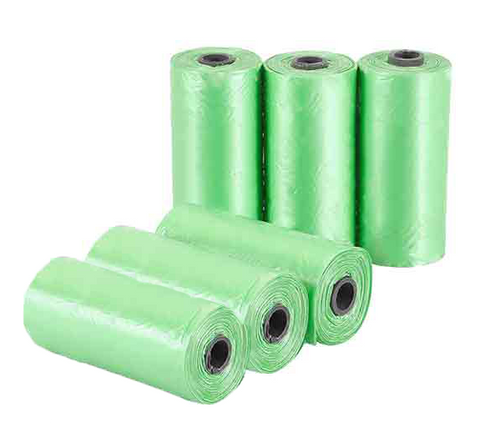 Ultimate Potty Training Set
Without the right tools and tips, potty training can be tricky at best and frustrating at worst. DoggieLawn's Ultimate Potty Training Set is truly comprehensive and contains products to address every step of the potty training process including an attractant spray, an odor eliminating spray, a urine detector, six poop bags, training treats, and two potty training trackers. Training can be a breeze with this curated collection of products aimed at making potty training a smoother process for both you and your dog.
FREE SHIPPING OVER $49 OR WHEN SHIPPED WITH A LAWN
Description
The Ultimate Potty Training Set Includes:
• Skout's Honor All Purpose Stain and Odor Remover: Skout's Honor's all-purpose pet stain remover (35 fl oz) works fast to remove pet odor and stains from your carpet, furniture, bedding and any other water-safe surface. It also works great to remove stains from urine, feces, mud, grease and even wine!
• Six Poop Bags: Fast, convenient and easy to use unscented dog poo bags. These bags come in a pack of six and are made to fit most standard dispensers.
• Urine Detecting Blacklight: The Urine Detecting Blacklight helps you stay on top of accidents so that your dog doesn't continue to go to the bathroom in inappropriate areas. For optimum results, clean spots with an enzyme spray to eliminate any traces of urine.
• DoggieLawn Potty Training Boost: DoggieLawn's Potty Training Boost (32 fl oz) is an attractant spray made with a proprietary scent to train dogs of all ages to go potty on their DoggieLawn! When you spray the Potty Training Boost on your DoggieLawn, the pheromones will help entice your dog to pee on the grass! Just spritz your DoggieLawn right before your dog's usual potty time and reapply as needed. Once your dog pees, be sure to follow up with tons of praise!
• PolkaDog Lucky Duck Training Bits: These small crunchy treats are huge in flavor! Handmade in Polkadog's Fish Pier kitchen, these treats have just two ingredients: locally sourced U.S. duck liver and natural potato flour! Use these yummy treats after potty successes for positive reinforcement!
• Potty Training Trackers: Keeping track of your dog's potty habits can help create a potty training schedule that makes the most sense for you and your dog. With the tracker, you can note the dates and times your dog goes potty and whether they went #1 or #2. Additional spaces allow you to keep track of accidents and comment on anything out of the ordinary. Each Potty Training Set comes with two Potty Training Trackers.