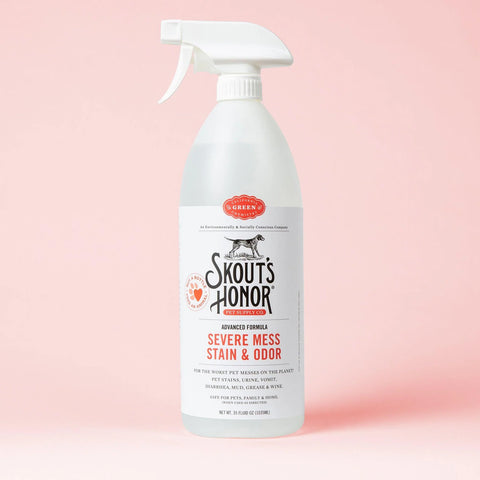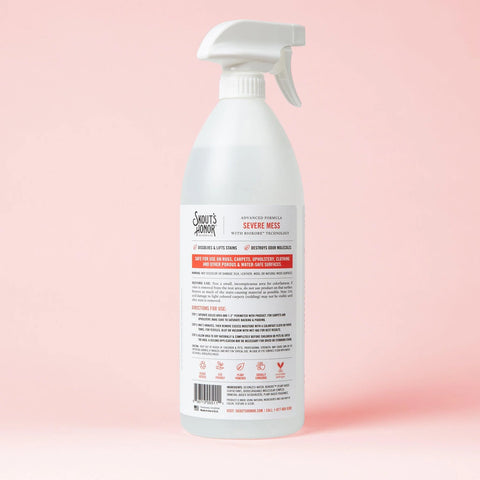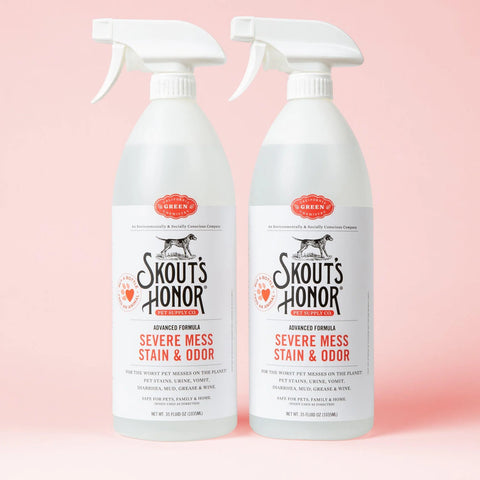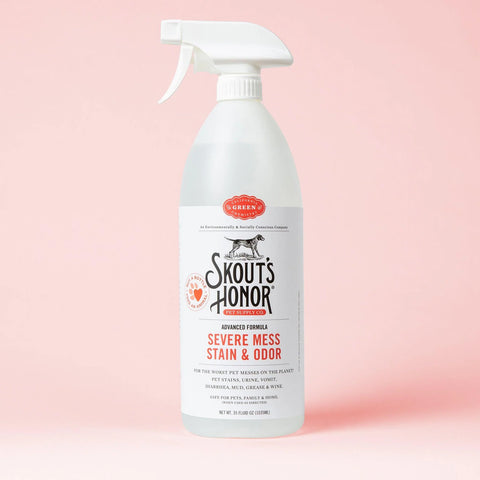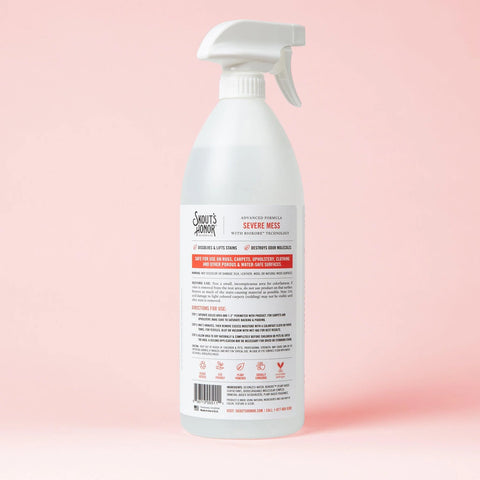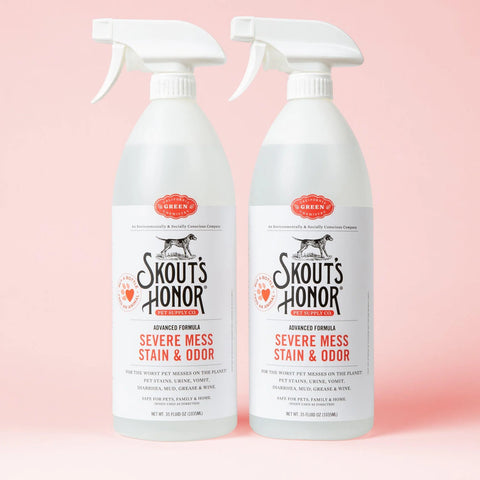 Skout's Honor Stain & Odor Severe Mess Spray for Dogs
Skout's Honor Stain & Odor Severe Mess Spray is their most powerful stain and odor solution, designed to tackle the worst pet messes on the planet including urine, vomit, diarrhea, mud, grease, wine, etc. Use on carpets, furniture, clothing, bedding and more. Can also be used on or around any surface with a stink! Pet beds, trash cans, cars, smelly bathrooms & more!
Size: 35oz
FREE SHIPPING OVER $49 OR WHEN SHIPPED WITH A LAWN
Description
Skout's Honor is an environmentally and socially conscious company whose products exceed the highest level of environmental responsibility and safety standards. All of their products are free from sulfates, parabens, added colors/dyes, and more. Their products are eco-friendly and plant-derived. Plus, every purchase of a Skout's Honor product provides one day's worth of meals for a rescue animal in need!
Ingredients: Peppermint oil, lemongrass oil, sodium lauryl sulfate, water, cellulose, sodium carboxymethylcellulose, vitamin E, sodium benzoate.

Keep product out of reach of children and pets to avoid unintentional consumption. In case of contact with eyes, rinse thoroughly with water.