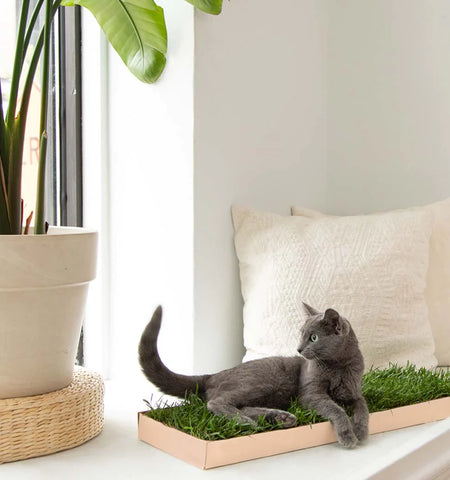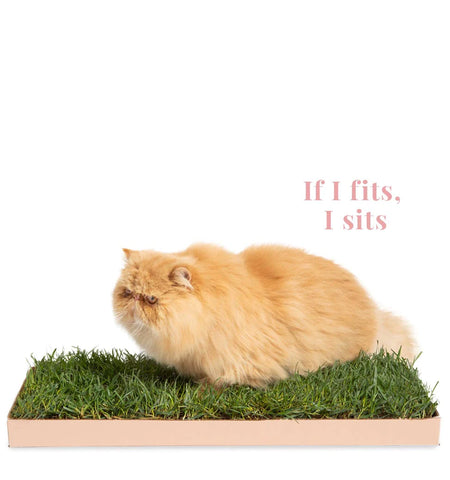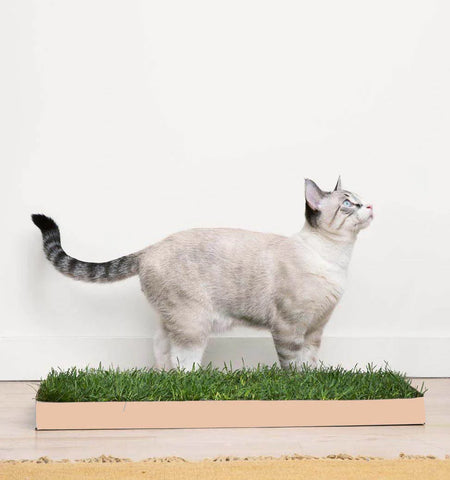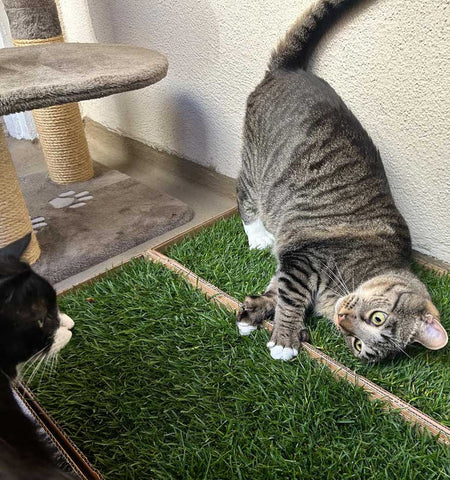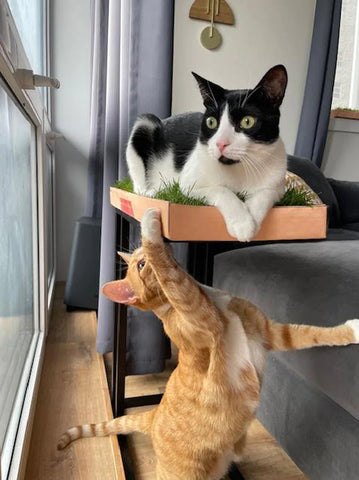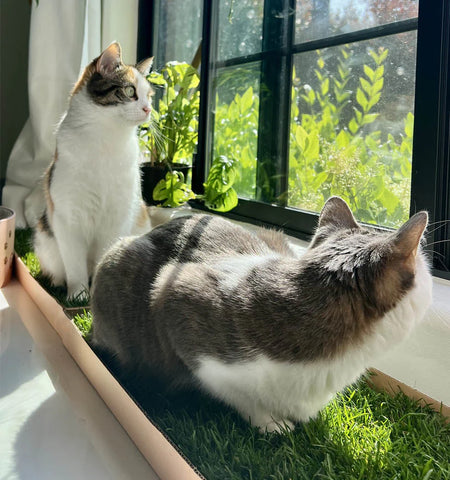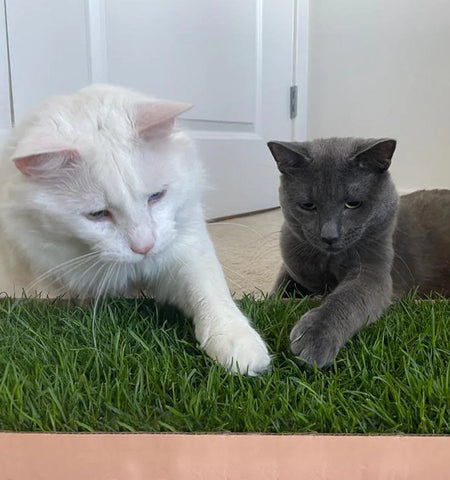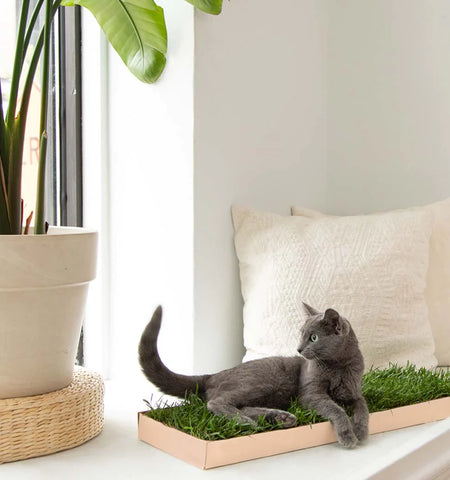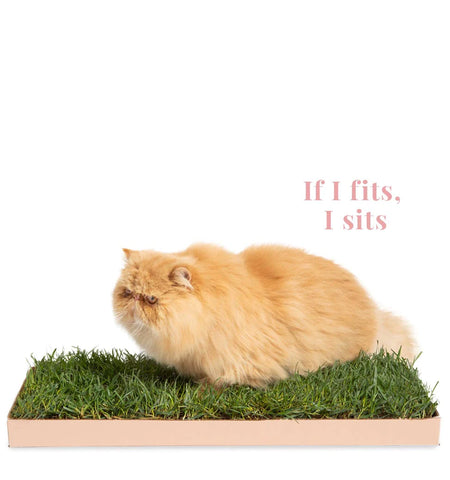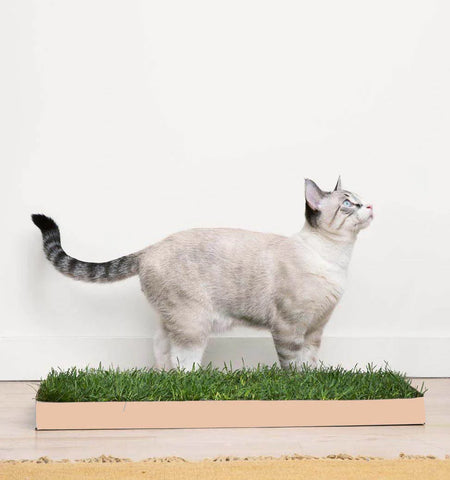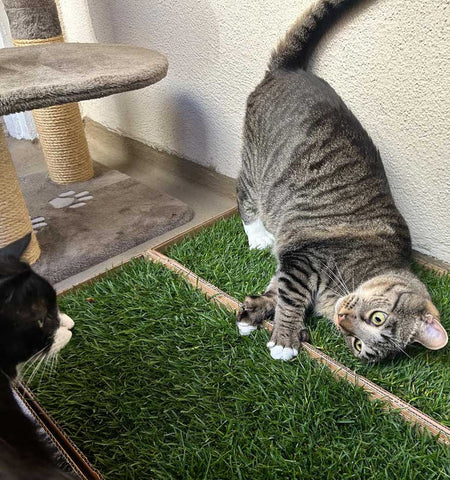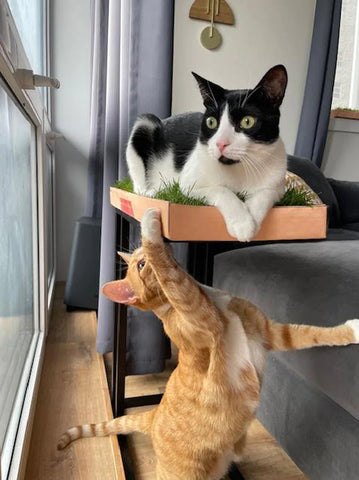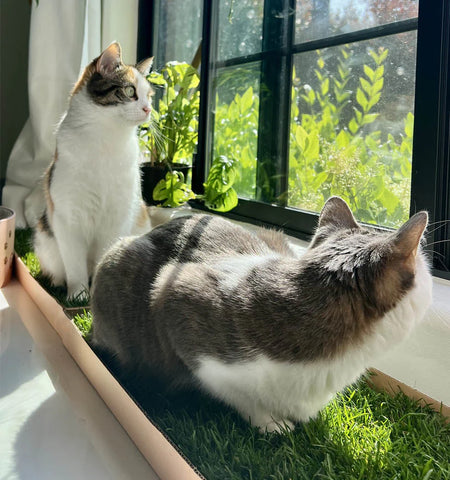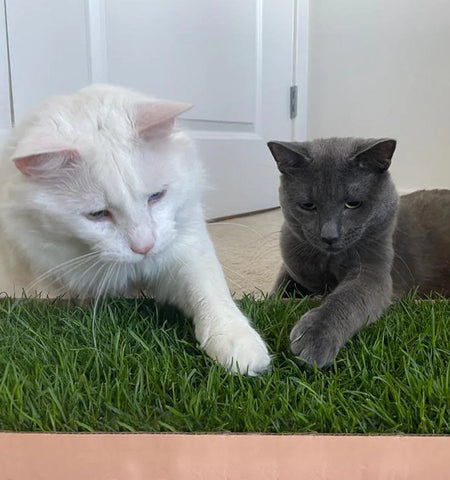 Spoil your kitty with an all-natural indoor grass lounge for cats! The Kitty Lawn is easily transportable and can be used indoors or outdoors as a safe place for your cat to lounge. Just pop open the box and let your kitten get in touch with Mother Nature with a lush, grassy pad of their own to loll around on. Take cat naps in the sun to a whole new level! When nap time is over, Kitty Lawn is perfect for rolling around and playing on! Your indoor cat will love having a taste of the great outdoors and your outdoor cat will appreciate still being able to lounge on green grass despite the weather/season! Your cat is sure to love their very own backyard in a box with Kitty Lawn!  
FREE 2-DAY EXPRESS SHIPPING!
Description
Size: 24 x 9 inches.
Hydroponically grown outdoors at a sunny sod farm in California.
Keep it indoors (or out) and mist occasionally to keep the grass thriving.
Natural and disposable.